If you're having issues with your HVAC system, it's always a good idea to contact a specialist for Monmouth County HVAC services as soon as possible. A malfunctioning HVAC system can lead to additional and more severe problems, which may be addressed through more serious and expensive repairs or even a whole replacement of the HVAC system. Unless you enjoy losing your hard-earned cash, you don't want to get into situations like this. If you think your HVAC is broken, there are a few things to watch out for. Here are some indicators that you should call a contractor for HVAC services in Monmouth County, NJ.
Monmouth County HVAC Services | Signs it's Time to Call a Heating & Cooling Contractor
If you're seeing an increase in your energy bills, this is one of the most telling signs that something is wrong. Because an inefficient HVAC system will have to work harder to heat or cool your home, it will frequently cost you more money in the long run. If you've noticed a significant and unexplained rise in your monthly energy costs, Monmouth HVAC services may be required.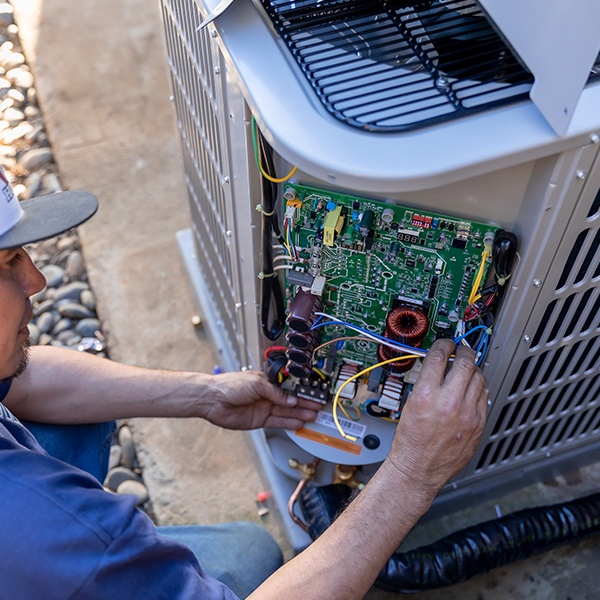 If certain rooms in your house are excessively hot or cold, this could be an indication that you need HVAC services in Monmouth County, NJ. Uneven temperatures throughout your home might signal a problem with your HVAC system's air distribution if they're excessive in one area and inadequate in another. This generally happens when the ductwork becomes clogged or damaged, which is a typical problem for HVAC contractors to repair.
It's time to call for Monmouth County HVAC services if you've been hearing unusual noises coming from your HVAC system. Banging, rattle, and squeaking are all sounds that shouldn't be emanating from your HVAC system and are typically associated with a problem with the fan, compressor, or other key components. Because HVAC systems are meant to run quietly, any strange noises coming from yours should raise concerns.
Finally, HVAC systems frequently include a filter to capture dirt, dust, and other pollutants before they reach your home. This filter must be changed on a regular basis – usually every few months – in order for your HVAC system to function properly. If you fail to do so, the filter will get clogged over time and impact air flow, causing your HVAC system to work less effectively.
If you're having any of the above problems with your HVAC unit, don't wait to get Monmouth County HVAC services from a reputable contractor. This will help you save money in the long run and ensure that your home is cool all year round.
Looking for an Experienced & Professional Contractor for HVAC Services in the Monmouth County, New Jersey Area?
SuperTek Heating & Cooling, is a Central NJ residential and commercial HVAC contractor. Located in Sayreville, we provide a wide range of services, and are dedicated to providing you and your house with as much comfort as possible when the weather gets tough. During the summer months, we offer comprehensive air conditioning services, and during the winter, we provide all of the essential heating services your home will require We are fully insured and has the experience and skills to provide a solution for any residential or commercial heating or air conditioning problem. Service towns in the Central NJ area include Belmar, Matawan, Colts Neck, Highlands, Jamesburg, Sayreville, Freehold, Holmdel, Monmouth Junction, Rumson, Old Bridge, Fair Haven Colts Neck, Brielle, Red Bank, Eatontown, Deal, and many more! For more information, you can contact us at (908)229-7622 or check out our home page.
Central NJ HVAC Company Home Page
Other Posts:
Monmouth County Cooling Services