If your air conditioning is malfunctioning, it'd be wise to find an Middlesex County HVAC company to make the necessary repairs. With how hot the summer has been so far this year, the last thing you'd want is for your AC unit to totally break down. Not only that, but more severe HVAC issues will require more costly repairs. That said, you can't choose just any HVAC contractor for the job. While there are some quality HVAC companies in the Middlesex County, NJ area, there are also a few that you'd best steer clear of. Luckily, there are some warning signs to look out for when looking for a contractor that will tell you to stay away! Below we will go over them:
Middlesex County HVAC Company | Red Flags to Watch Out for
One of the biggest red flags of a bad Middlesex County HVAC company is if they try to upsell you on services or products that you don't need. While it's understandable for a company to want to make a profit, reputable companies will only suggest services or products that are necessary. If a company is trying to upsell you constantly, they're likely more interested in making money than they are in providing quality service. This is very unprofessional and you should avoid doing business with anyone like this.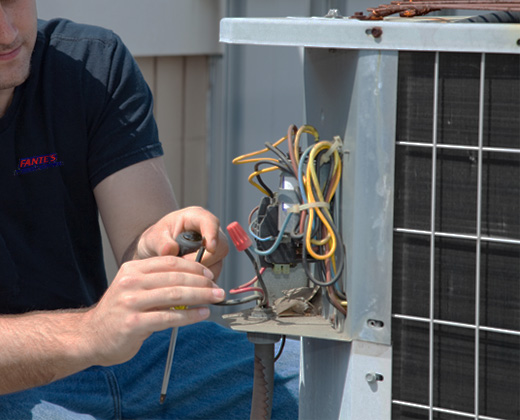 Another sign of an HVAC contractor to stay away from is if they aren't willing to give you a written estimate. A legitimate company should have no problem giving you an estimate for the work that needs to be done. If they refuse, it's likely because they either don't want to be held accountable for their pricing or they're not confident in their abilities.
HVAC companies that don't have a physical NJ address are also ones to stay away from. If a company doesn't have a physical address, it's likely because they're not a legitimate business. This is especially true if they only have a P.O. Box listed as their address. Make sure that the company you choose is locally established.
Finally, be wary of an Middlesex County HVAC company that doesn't have any online presence. In this day and age, almost every business has some sort of online presence, whether it's a website or social media accounts. If an HVAC company doesn't have any online presence, it's likely because they're not a reputable business.
If you come across an HVAC company in Middlesex County that's exhibiting any of the above red flags, it's best to steer clear and find another contractor. HVAC repairs can be expensive, so you want to make sure you're working with a quality company.
Looking for a Reputable & Professional HVAC Company in the Middlesex County, New Jersey Area?
SuperTek Heating & Cooling, is a Central NJ residential and commercial HVAC contractor. Located in Sayreville, we provide a wide range of services, and are dedicated to providing you and your house with as much comfort as possible when the weather gets tough. During the summer months, we offer comprehensive air conditioning services, and during the winter, we provide all of the essential heating services your home will require We are fully insured and has the experience and skills to provide a solution for any residential or commercial heating or air conditioning problem. Service towns in the Central NJ area include Edison, Piscataway, Spotswood, Helmetta, Monroe, Monmouth Junction, Kendall Park, South Brunswick, South River, East Brunswick, Milltown, and many more! For more information, you can contact us at (908)229-7622 or check out our home page.
Central NJ HVAC Company Home Page
Other Posts:
Monmouth County Cooling Services