Are you looking for a reliable HVAC company in Monmouth County, NJ? Choosing any type of contractor is no simple task. With so many companies in the area, it can be difficult to determine which is right for you. Not only that, some Monmouth County HVAC companies will provide better services than others. It's important to do some snooping before going ahead and hiring an HVAC contractor. Below are some good qualities to look for when choosing an HVAC contractor in Monmouth County, NJ.
HVAC Company in Monmouth County | Qualities of a Great HVAC Contractor
Established & Good Reputation:
First and foremost, you'll want to find an HVAC contractor with a good reputation. This can be difficult to determine, but there are a few ways to go about it. Checking online review sites like Google and Yelp can give you an idea of what past customers have thought about a particular company's services. You should also ask friends, family, and neighbors if they have any recommendations. Once you've narrowed down your options to a few companies, give them a call and see how they treat you on the phone. A professional and courteous staff is always a good sign.
Wide Range of HVAC Services:
The next thing to look for is a company that offers a wide range of HVAC services. A good HVAC contractor will be able to handle any type of job, big or small. They should also be able to work on both residential and commercial properties. This shows that they have the experience and expertise to get the job done right, no matter what type of HVAC system you have.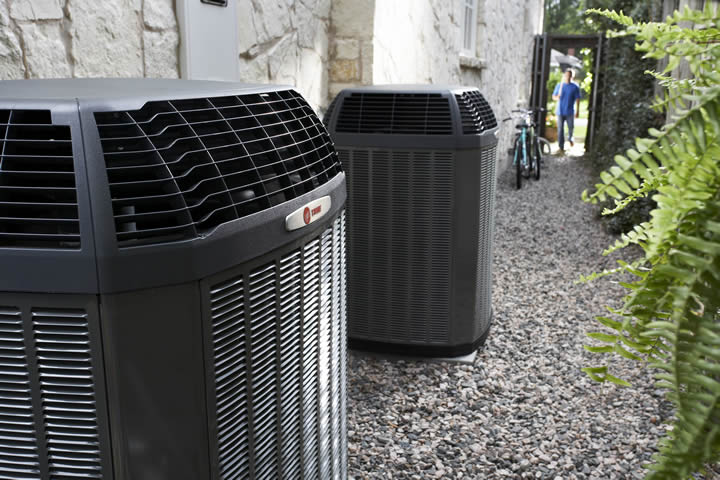 Properly Licensed & Insured:
It's also important to make sure the HVAC contractor you choose is licensed and insured. This protects you in case anything goes wrong during the course of the project. In New Jersey, HVAC contractors must be licensed by the Division of Consumer Affairs. You can check to see if a contractor is licensed by visiting their website or calling them directly.
Fair & Reasonable Pricing:
Finally, you'll want to find an HVAC contractor that provides fair pricing. Some companies will try to take advantage of customers by overcharging for their services. Others will offer rock-bottom prices but do a shoddy job. A fair and honest company will charge a fair price for their services and stand behind their
Get a Written Contract:
When you've found an HVAC contractor you're comfortable with, be sure to get everything in writing before work begins. This includes the scope of work, start and end dates, and payment terms. This will protect you in case there are any misunderstandings down the road.
Looking for a Reputable Monmouth County HVAC Company?
SuperTek Heating & Cooling, is a Central NJ residential and commercial HVAC contractor. Located in Sayreville, we provide a wide range of services, and are dedicated to providing you and your house with as much comfort as possible when the weather gets tough. During the summer months, we offer comprehensive air conditioning services, and during the winter, we provide all of the essential heating services your home will require We are fully insured and has the experience and skills to provide a solution for any residential or commercial heating or air conditioning problem. Service towns in the Central NJ area include Morganville, Monroe, Cranberry, Highlands, Englishtown, Hazlet, Holmdel, Marlboro, Aberdeen, Old Bridge, Red Bank and many more! For more information, you can contact us at (908)229-7622 or check out our home page.
Central NJ HVAC Company Home Page
Other Posts:
Monmouth County Cooling Services
Monmouth County AC Replacement